Trading
BEST EXECUTION
Outstanding conditions
Securities trading not only requires excellent technical connections to the trading centres but also many years of experience of the employees involved. Only those who know the practices on the stock exchanges in detail, understand the interrelationships on the capital markets, and see the liquidity, can guarantee the best strategic execution. Pre-trade and post-trade transparency complement the service for the execution of institutional orders.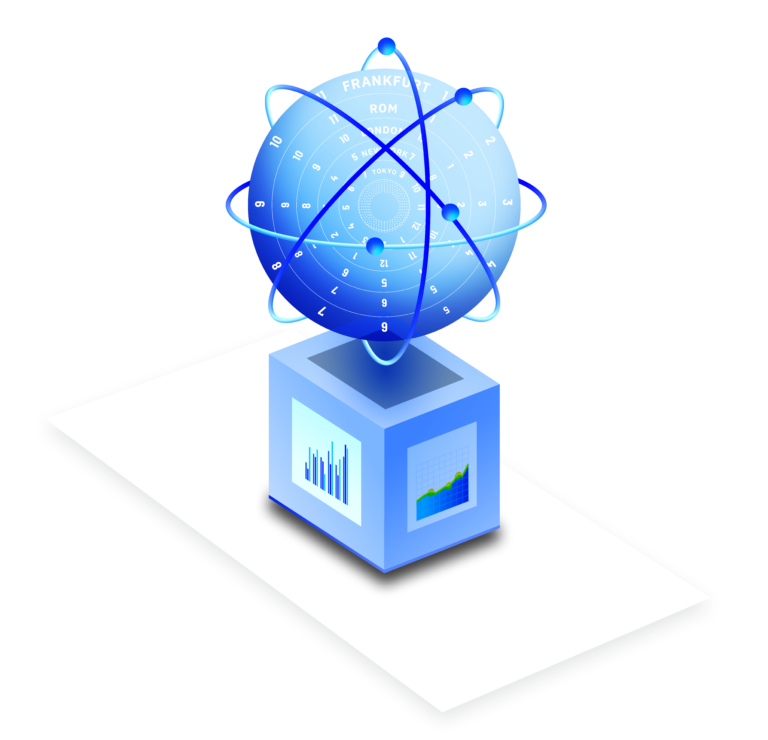 High-performance product range
We are your professional partner for order routing, order management and order execution for all asset classes of securitised securities (equities, bonds, structured products and ETFs), foreign exchange hedging and derivative brokerage for futures & options. We offer maximum pre- and post-trade transparency in the execution of institutional orders.
Precise – Strategic – Fast
Our aim is to precisely implement your individual requirements and to route the securities order to the stock exchange as quickly as possible or to execute it as a strategic order with your specific specifications in terms of time and volume (algorithms).
Helping with words and deeds
ADVISORY AND STRUCTURED PRODUCTS
Structures for your portfolio and wallet
Structured products offer an attractive addition to direct financial investments in stocks, bonds and currencies. Based on the innovative and flexible investment instruments, you will find new perspectives and suitable investment solutions even in demanding market environments. Our employees have influenced this product group in Europe over the past 20 years and are available to you with their expertise and their entire network. Trade, sales and product management are areas in which we support you and your business model. Increase your market share through more efficient processes with shorter latencies to the stock exchanges. Our specialists on the Frankfurt Stock Exchange meet the highest quality standards for price transparency and liquidity. You can also benefit from our network of issuers, market makers, banks and online brokers in sales. Increase your market share.
As part of the progressive transformation in the traditional financial industry, we offer sophisticated consulting services around the blockchain technology. These go far beyond pure crypto trading, including the tokenization of assets to the issuance of digital securities. Together we analyse your status quo, develop the best strategy and plan your transformation. Supported with our in-depth crypto knowledge, we will find the best path for your blockchain ecosystem, combined with the right partners. We not only enable you to trade crypto assets in an attractive, but also cost-effective manner with a directly connected custody solution, as well as the tokenization of illiquid assets. In addition, we provide in-depth knowledge in workshops and provide answers to all questions relating to blockchain technology.
Order Book Management
MARKET-MAKING
The specialists in order book management
Our nine specialists for the management of domestic and foreign securities (order book management) are on the trading floor in the heart of the financial metropolis Frankfurt. Steubing AG also provides order book management services for bonds, it is a listing partner and conducts the order book manager for subscriptions. For the regulated segments on the Prime and General Market, they determine tradable prices for more than 7,000 stocks and provide liquidity to investors from 8 a.m. to 8 p.m. every trading day. Even with less liquid securities, we guarantee market-driven prices with the best execution quality in accordance with the specifications of the Frankfurt Stock Exchange (FWB). As a long-standing market-maker, we offer the highest verifiable quality standard of the German Stock Exchange.
Your stock exchange listing in Frankfurt
For foreign stock corporations, Steubing AG offers an interesting opportunity to have its own shares listed in Frankfurt as well, thus enabling trading or equity participation for European investors. We provide support in the application and admission to Deutsche Börse, offer assistance in the application for the Legal Entity Identifier (LEI) and take on the function of specialists for dual listing, contributing our entire expertise.
Your leverage on the futures markets
DERIVATIVE BROKERAGE
For exchange-traded futures and options, Steubing offers first-class execution on the EUREX and global exchanges. The many years of experience of our derivatives traders form the basis for a trustful cooperation with best results. As a working order or risk price, the execution meets the requirements of our customers. We do not have our own trading books and thus avoid conflicts of interest between trading and sales trading. We involve all liquidity providers and have a large network of market makers, issuers, warrant desks and investment banks.
All-In-One-Solution
SERVICE TRADING DESK
Outstanding conditions
In the search for the best solution for outsourcing order execution, we offer banks, financial service providers and asset managers the optimal framework. As a regulated investment firm, Steubing AG has the legal and technical prerequisites on which all services are based. Our clients entrust us with their securities business because they can rely without reservation on the highest execution principles and standards. Together, we will work out an individual solution in order to implement and successfully execute a connection as quickly as possible. Supplemented by a professional middle office, the following advantages are available to you:
Development of tailor-made client solutions in the areas of custody, settlement and trading
Support for the introduction of STP processes to facilitate work and reduce costs
Development of new process sequences for product and business area expansions
Optimisation of your depository management with regard to efficient settlements
Monitoring and management of settlement failures
Distinctive know-how in cross-border securities transactions
Diversified product knowledge through years of experience in the securities business
Long German-language service hours (8 a.m. to 6 p.m.)
Regulatory knowledge such as:
Trade Reporting in accordance with Art 20/21 MiFIR
Transaction reporting in accordance with Art. 26 MiFIR
Transaction reporting in accordance with Art. 9 EMIR
If the requirements of the various stock exchanges are different, we develop individual solutions, especially for accounting, settlement and depository management. We offer an "all-in-one" solution with our existing regulatory expertise and cost-efficient solutions for clearing and settlement.


All-In-One-Solution
ROUTING GATEWAY
"One face to the customer"

Committed to the motto "One face to the customer", we consider the entire life cycle of an order, from the monitoring of incoming orders (plausibility) to post-trade reporting. Our employees are trained securities traders with a deep technical understanding of our platform. The colleagues use their many years of experience daily in worldwide trading on the respective stock exchanges.
Order routing with its global connections to stock exchanges and trading centres offers our customers the best conditions for professional securities business. Adaptability, availability and performance characterise our routing gateway as a technical connection to the capital market. We are very familiar with the practices on the stock exchanges and have incorporated them into our order management system. This guarantees you powerful processes and precise knowledge of the order status.
Technical infrastructure available for most asset classes worldwide
No need for a separate connection to exchanges and trading centres
Steubing AG offers a high-performance technical and organisational infrastructure for order routing. Low latency, high redundancy and access to approx. 50 exchanges and trading places worldwide with the choice between DMA (Direct Market Access) or EDA (Execution Desk Access).
We also provide different options for the connection variants. Traditional order placement is just as possible as routing by means of electronic order management systems (Sungard Global Trading, Bloomberg, Fidessa) or connection via interfaces or networks such as Sungard Net, Fix, Internet/VPN, Swift or dedicated line. In this way, we provide banks and other institutional clients, even without their own membership or technical infrastructure, with access to all major international stock markets.
Through agile project management and interaction between the Commission Trading, Middle Office and IT departments, we have bundled the necessary knowledge and guarantee excellent implementation speed when connecting new customers. Additional functions or adjustments can be planned, tested and implemented in a cost-effective and uncomplicated manner.
Excellent networking
CLIENT RELATIONSHIP MANAGEMENT
An important contact point for capital market solutions is our Client Relationship Management. Thanks to its excellent network in the industry, our team supports institutional clients in all trading activities (block trades and reallocations), it enables the subscription of new issues, assists with "Securities Account A Management" and all questions relating to stock exchange listings. We regularly organise roadshows and conferences with attractive listed companies.


Your up-to-date platform for bond trading
BONDINVEST
On our trading system Bondinvest www.bondinvest.eu we offer institutional and private investors daily updated prices with high tradable liquidity for more than 3,000 Euro-listed fixed interest securities:
Bank bonds
Subordinated bonds and structured bonds
Corporate and middle market bonds
Zero coupon bonds
Debenture bonds
Transaction-free trading offers our clients real added value without the risk of partial execution, in addition to the tasks we take on for reporting. We provide you with detailed information on each security (maturity, rating, coupon and yield). We cooperate with many online banks (flatex, S-Broker, Targobank and ViTrade) whose systems allow these financial products can be bought and sold every trading day on the Bondinvest trading platform.
Due to our own pricing for Bondinvest, we are a BaFin-approved Systemic Internaliser (SI) in accordance with Article 4 (1) No. 20 MiFID II. Furthermore, we have been a reliable trading partner of all well-known bond trading houses worldwide for many years with excellent know-how – including in illiquid fixed-income securities.
In order to secure and verify the best execution policy, Steubing AG takes sufficient measures to monitor the quality of execution. In addition, the processes are checked before and after execution to ensure high quality.
Conscientiously regulated
LIABILITY UMBRELLA
We combine the liability umbrella with a professional execution of your securities transaction.
Sales partners with a focus on institutional brokerage are given the opportunity to expand their business model: With a link as a tied agent, all financial instruments pursuant to § 1 (11) of the German Banking Act (KWG) can be sold professionally. We organise the process of investment advice and take over the administrative activities in accordance with your wishes within the framework of regulatory requirements.